Clearness Class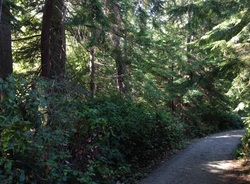 When a decision you're making really matters, learn how to get clear about what's genuinely true for you.
Tuesdays,
10:00 a.m. - Noon
October 23 - November 26, 2012
In this six-week
Clearness Class
you'll learn something extraordinary: how to develop your ability to move toward inner clarity about issues or questions that are important to you, even if they're complex or emotionally confusing.
In our
Clearness Class
, you'll learn a way to look for a deeper insight and wisdom beyond your normal way of looking at things. You'll use journaling, meditation, personal reflection, and other activities to become deeply engaged with an issue or question that's important to you. Then you'll learn individual practices as well as the group practice of the Quaker tradition of the Clearness Committee to discover how to explore it in a way that brings your own insight and deep understanding of what is truly important to you into your awareness, so that you can take the next steps in your life with confidence.
During the class, you'll also have the opportunity to have a personal 90-minute Clearness Committee devoted to helping you access your inner wisdom around a specific personal question or issue.
The class takes place at the LifePath offices. Each session is two hours, and the class fee is $75. There is a limit to the number of participants, so please register as soon as you can to ensure your place. You can register by emailing me at
albert.bellg@att.net
with your name, address and phone number, or by calling 920-996-0887.
Payment can be made by credit card, PayPal, or by personal check.
---