Compassionate Heart -
a One-Day Meditation Retreat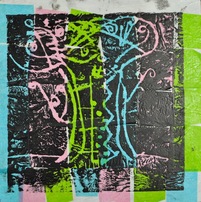 A meditation retreat to help us end our inner war with ourselves and others.

Saturday, November 3, 2012
9:00 a.m. - 4:00 p.m.

"The day was perfect - just what my deepest self needed." - BH

---
What wonderful comments we got on our first Compassionate Heart retreat in August! So of course, we want to do it again.
During November's one-day retreat, we will again practice our transformational meditation called
Compassionate Heart
, with time for reflection, journaling and silence.
Similar to loving-kindness meditation,
Compassionate Heart
can help you transform your emotional and mental reactivity around challenging aspects of your life, other people, and the world.
As you practice, you may find that cultivating loving acceptance of yourself, others and the world brings a peaceful clarity and quiet fearlessness. Returning to your life, you may find a greater willingness to speak or be silent, to act or not act, as you are called to do in compassion guided by your inner wisdom.
The retreat will be lead by author and clinical psychologist Dr. Albert Bellg. A long-time teacher of meditation, in his writing and work he explores how we can become aware of and act on our inner wisdom to live a more vital and meaningful life.
The retreat will take place at the LifePath offices, and the fee is $65. Space is limited, and we encourage you to register in advance by calling (920-996-0887) or
emailing
us.