Wisdom in the Silence: Opening to the Inner Teacher
27-29 May 2016
Trigonos, Caernarfon, North Wales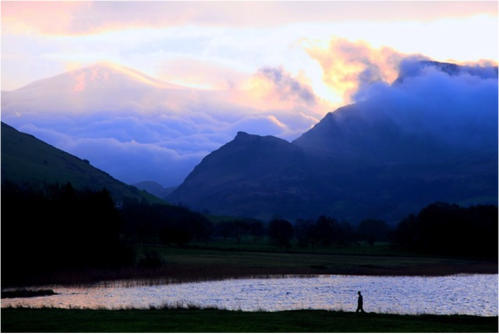 In silence, we find communion with our inner wisdom.
The silent, embodied knowing of our inner wisdom - sometimes called our "inner teacher" - can offer a compass bearing for the choices we make about our lives, the work we do and how we do it, the relationships we enter and how we conduct them. Our inner teacher is a reflective, engaged and connected
knowing
that has the capacity to awaken a truth in us and in others, enabling our life to speak.
Join us for a Circle of Trust weekend retreat based on the approach to deep reflection and contemplation developed by Parker J. Palmer and the Center for Courage & Renewal. Although this is not a silent retreat, we will use silence and other processes to connect with our inner teacher and explore what it means to listen mindfully with courage to what our life intends for us, what calls us, and the next steps that await.
​Click
here
to find out more and to register.
---
---
Letting Our Life Speak:
Authenticity, Vocation and Embodiment in the World of Work
Tuesday, May 31, 2016
Friends Meeting House | Brighton, Sussex, UK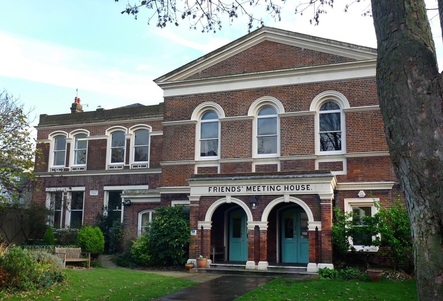 We live in ever-changing and challenging times. We often find ourselves living life in unexpected ways, at times struggling to reconcile our inner landscape with the outer world we inhabit, feeling separated from the truths and values we intended to live up to.
In this one-day experiential introduction to the work of
Parker J. Palmer
(author of 'The Courage to Teach' and 'A Hidden Wholeness: The Journey Toward an Undivided Life'), we invite you to join with others to reflect, renew, and reconnect with the inner passion, courage and sense of purpose that gives meaning to your work and life in the world.
Supported by facilitators from the U.S.-based Center for Courage & Renewal, the non-profit organisation founded by Parker J. Palmer, through conversation, creative process, and deep inner listening we create space to (re)discover the inner wisdom that guides and sustains us in our life passages – our everyday life connections, our life at work, and our life journey.
Click
here
to find out more and to register.
---
---
Barbara Reid, Ph.D. is a U.K.-based facilitator of Circles of Trust, trained at the Center for Courage & Renewal in the U.S. She has worked as a university teacher and researcher in the social and urban policy fields since 1986, leading vocational degree programmes and managing social action research projects for public services and third sector organisations. With a long-standing commitment to contemplative and reflective practice in education, Barbara is also a teacher of Mindfulness-Based Approaches, and is a member of the core team at the Centre for Mindfulness Research & Practice at Bangor University. She now divides her time between delivering university skills trainings and developing learning programmes in a range of organisational and community settings.

---

Albert Bellg, Ph.D. is a clinical health psychologist, writer and retreat facilitator in the United States with the Center for Courage & Renewal. He is a former faculty member and Director of Cardiac Psychology at Rush Medical College in Chicago and worked extensively with heart patients and their families at the Appleton Heart Institute in Wisconsin. Currently, he is the owner of LifePath LLC, an organization serving medical and mental health professionals, clergy, and others looking for clarity and courage in their work and personal lives. He also teaches mindful practice and meditation, does individual and organizational consulting, and is one of the founders of Compassionate Fox Cities, a not-for-profit organization helping create compassionate communities in the U.S.

---
The Center for Courage & Renewal is a U.S.-based educational non-profit organization that exists to nurture personal and professional integrity and the courage to act on it.