Individual Sessions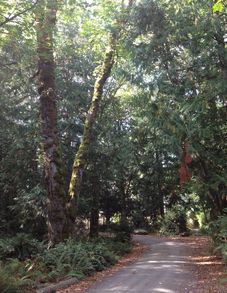 Much of our personal growth and healing takes place on our own as we learn to face life's challenges. But there are times when having a guide or companion - someone you trust who already knows the territory - is an essential part of the process.
Psychotherapy
With 16 years as a practicing clinical psychologist, I offer
psychotherapy to help people deal with issues such as anxiety, depression and personal trauma. Much of my clinical work has been with people with heart problems and other medical issues, so I can also be helpful if you're facing a difficult medical challenge. M
y fellowship training and work with medical patients gives me a base of experience and understanding to work with medical and mental health professionals as well.
Clearness Sessions
In offering individual
Clearness Sessions
, you'll have the opportunity to discern what I've come to call
the deepest truth you know
around an issue or question that's important to you. The process does not involve life coaching, goal setting, or problem-solving. Combining elements from both the traditional Quaker clearness committee and from individual experiences of insight and discernment, a Clearness Session is designed to minimize the effect of inner expectations and outer pressures. It creates an opportunity for you to become aware of your inner wisdom and gain insight into what is right for you and your life.
---