Finding Your Way...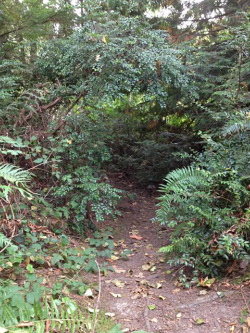 It isn't always easy to know what to do next.

When you're faced with important life decisions (perhaps about your work, relationships, or education) or have a personal issue or question that troubles you, it's often difficult to figure out what to do. Even if you've gotten advice from people you trust, or have done your best to figure things out on your own, you might still feel uncertain about what to do next.

At such times, people sometimes look to their inner wisdom for an answer or try to follow their heart. That might involve prayer, contemplation, a walk in the woods, or "sleeping on it." Remarkably, this is sometimes the best way to come to an understanding that feels most true to who you are. You can often come to a sense of quiet affirmation, a deep knowing that a particular path is right for you when you let go of the struggle to figure things out. But if you're unfamiliar with this process, it may not be so easy, either.

At LifePath, we've been studying and exploring this process of finding inner clarity - what we call the experience of the deepest truth you know. We're now offering a Clearness Process to help you become aware of your inner wisdom and discern the direction your heart is calling you.

---