Things We Care About

Compassion and self-compassion

The challenge of being compassionate is so difficult for most of us. Compassion asks us to be mindfully aware of the suffering of others, to let ourselves feel with and try to understand those who are in difficulty, and to discern the caring action that is truly ours to take. We address compassion's personal challenge in our retreats for

medical

and mental health professionals and in workshops for family caregivers. A compassionate perspective is part of our work with individuals as well.

Compassionate Heart Meditation is a powerful tool to lovingly accept and heal the physical, emotional and mental challenges in our lives. It also helps us grow personally and compassionately "end the inner war" we fight with ourselves and with others. We offer a weekly Compassionate Heart meditation at the LifePath offices from 12:15 to 12:45 on Wednesdays.


Compassionate Fox Cities is a group of committed Fox Cities residents who have been inspired by Appleton's declaration as a Compassionate City, the Appleton Compassion Project, showings of The Happy Movie, and our workshops on compassion. I'm honored to be part of it, and hope you'll take a look at what it's about.
Everyday Compassion was the first retreat we held on bringing compassion into our daily lives. It was a wonderful experience, and we'll be having similar retreats in the coming months.
Things We Care About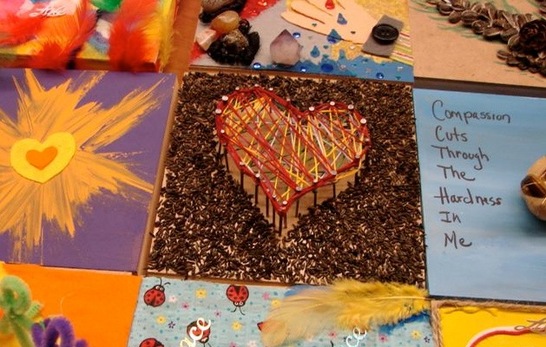 Inner Wisdom
Our inner wisdom, and the path in life that it leads us to take, is a key part of what we have been exploring at LifePath. How do we know what's right for us in our careers, relationships, and important decisions? How do we develop the courage to take action so we can live the deepest truth we know? These are the challenging and intriguing questions at the heart of what we do, and we address them in our Clarity Sessions.
My book manuscript, Living the Deepest Truth You Know, has been part of this exploration. The introduction, which you can read at the above link, explores further what is behind this aspect of our work at LifePath.
And finally, if you're curious about
who we are
and
what we've been doing recently,
you can click on these links to find out.
---